Financial Information
---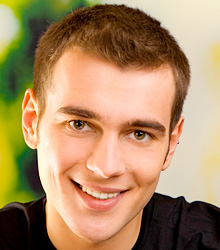 The cost of braces treatment depends on the individual needs and treatment plan of each individual orthodontic patient. Dr. Larry A. Rose feels the cost of braces should not be the determining factor in selecting Houston Area Orthodontics to provide orthodontic treatment for you or your loved one. Our Treatment Coordinator will work with you to create a payment plan that fits your budget and understands that one payment plan does not fit all. The financial flexibility provided by Houston Area Orthodontics, have enabled hundreds of orthodontic patients who have found other orthodontic offices to be less flexible in payment arrangements to be treated by Dr. Larry A. Rose. Houston Area Orthodontics offers orthodontic treatment using hi-tech metal braces, enhanced ceramic braces, Invisalign®, and braces with colors. Our office offers a complimentary initial orthodontic examination (no x-rays or models) so patients can be informed about their orthodontic condition, discuss treatment options, and be informed of the approximate orthodontic treatment fee.
Affordable Payment Plans
Your smile is forever, and orthodontic specialist Dr. Larry A. Rose wants to make the cost of braces and the payment plan as comfortable as possible for you to receive orthodontic treatment at Houston Area Orthodontics.
These are just some of the dental plans accepted at Houston Area Orthodontics. Even if your plan is not listed it is likely it will be accepted.
Managed Dental Guard
United Dental Care (PPO)
Call today to bring a smile into your life, (281) 493-2370!
Our Treatment Coordinator will help with your insurance claims and filing, if you have dental plan coverage for orthodontic treatment.
Please let us know if you have any questions about your insurance coverage and how we can help make your orthodontic experience a pleasant one.