Office Visits
---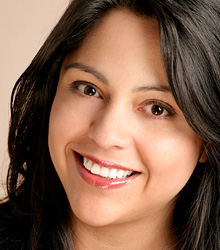 Initial Orthodontic Exam
Our goal is to provide each of our patients and their families with the highest quality orthodontic care. Your first visit with Dr. Rose and Dr. Pulver will enable them to begin the evaluation of your orthodontic condition and determine if orthodontic treatment is recommended. In order to complete your diagnosis and develop a treatment plan, we will need to obtain orthodontic diagnostic records, which typically include plaster study models of your teeth, photos of your face and teeth, and orthodontic X-rays. This information is used to develop a custom treatment plan, just for you. These records are also helpful in tracking your treatment progress as your teeth move under orthodontic care. Many times, your orthodontic records can be made on the same day as your initial examination.
Once Dr. Rose and Dr. Pulver have evaluated the diagnostic material, they will explain their findings at the orthodontic consultation appointment, when you'll also go over treatment options, fees, and payment plans.
During your initial consultation, Dr. Rose and Dr. Pulver will review:
What sort of orthodontic problems are present, if any
Whether or not orthodontic treatment is necessary, and when treatment should begin
Treatment options
Approximate number of months of active orthodontic treatment
Approximate cost of treatment, payment plans, and dental plan information
Medical history
Health Form
Please help us be prepared for the first appointment by completing this Patient Information and Medical History form. Download and print the form, complete it, and bring it to our office at your first appointment.
Complimentary Orthodontic Examination
Find out what orthodontics can do for you or your child, with no risk and no cost.
Scheduling Appointments
Your orthodontic appliance placement appointment is when Dr. Pulver and Dr. Rose places the orthodontic brackets on your teeth. This process usually takes about an hour, after which you can be on your way toward a straighter, happier smile.
After Dr. Rose and Dr. Pulver have placed your orthodontic appliance, follow-up appointments are usually scheduled every five to eight weeks. These appointments take about 30 minutes, depending on what treatment is to be performed.
Our office will make every effort to be on time, and we ask that our office be extended the same courtesy. If you or your child will be late or cannot make an appointment, please let us know as soon as possible. Appointments can be rescheduled, so please contact our office at (281) 493-2370 if there is a need to change an appointment day or time.
Office Policies and Payment Options
The decision to enter orthodontic treatment is an important one, and a wonderful investment toward health, happiness, and overall well-being. Our office accepts benefits from most dental plans and insurance providers, and our staff will complete and file the dental plan forms.
The overall cost of orthodontic treatment depends on the severity of the case. During your orthodontic consultation, we will discuss all your payment options to fit your financial situation.
Our practice offers a variety of flexible payment plans designed to meet the needs of budgets and lifestyles. We want to make orthodontic treatment as affordable as possible so our patients can experience the benefits of a beautiful smile. We accept most major credit cards, such as Visa, MasterCard, and Discover. Please contact Rose and Pulver Orthodontics at (281) 493-2370 for additional payment information.
Insurance and Dental Plans
Dr. Rose and Dr. Pulver accept most insurance/dental plans offered in the greater Houston, TX area. Our staff will gladly help in filing insurance claims, and can answer any other insurance-related questions.
Please call (281) 493-2370 to schedule your complimentary initial consultation with Dr. Rose and Dr. Pulver today!
---
Office Location
Rose and Pulver Orthodontics
909 Dairy Ashford Street, Suite 107
Houston, TX 77079
Phone: 281-493-2370
Email:
For a map or driving directions from a specific location, click here.
What Sets Us Apart / Office Visits / Health History Form / Patient Reviews
Dr. Rose's and Dr. Pulver's Smiles / Before and After Images