Meet Dr. Larry A. Rose
---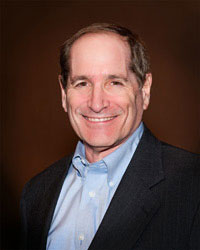 Meet Dr. Larry A. Rose
Dr. Larry A. Rose is an orthodontic specialist certified by the American Board of Orthodontics for his excellence as a specialist in Orthodontics, and has been serving the Houston, TX ,West Houston, Katy, TX, and Sugar Land areas for over 35 years. Dr. Rose is an orthodontist who truly enjoys his work and takes great pride in his ability to give patients the healthy, beautiful, straight smiles that they deserve. To make a complimentary orthodontic exam appointment and bring a new smile to you or a loved one, call (281) 493-2370.
Dr. Rose LOVES working with his patients!
Each patient is unique, and each patient deserves a unique orthodontic experience. Dr. Rose enjoys getting to know all of his patients. He takes an interest in not only treating their smiles, but also learning about the person behind the smile. Dr. Rose is accepting new patients every day, and he and his staff look forward to working with your family.
Education and Experience
Doctor of Dental Surgery (DDS) degree - St. Louis University
Master of Science degree in orthodontics - University of Texas Dental Branch in Houston
Captain in the US Army Dental Corps
American Board of Orthodontics (ABO), specialist in orthodontics, Board certified
Member of the American Association of Orthodontists
Dr. Rose served as a Captain in the United States Army before being Honorably Discharged from service. After leaving the Army, Dr. Rose established a general dental practice in Houston. During this time, his interest in the facial growth and dental development of children grew, and he decided the best way to apply that knowledge was to pursue a career in orthodontics. He has enjoyed being surrounded by some of Houston's greatest smiles ever since!
Continuing Education
Dr. Rose believes strongly in continuing education, and as a member of the American Association of Orthodontists (AAO), he regularly participates in continuing education opportunities. His participation in continuing education allows him to stay informed of the most current orthodontic and dental treatment techniques.
Dr. Rose has contributed greatly to the orthodontic community, and has authored and published many articles in various national dental magazines, as well as having lectured on dental subjects ranging from clinical techniques to practice management throughout the United States. He is also the creator and holds the patent for the Rose Torquing Plier, an orthodontic tool sold worldwide.
Community Involvement
For many years, Dr. Rose was a Precinct One Harris County Deputy Constable and is an avid supporter of the various law enforcement agencies in the Houston area. Dr. Rose resigned his law enforcement commission after many years of service, but still maintains close relationships with the Houston and Harris County area law enforcement agencies. He is now committed to keeping the community a safe place now, and for future generations.
Outside the Practice
For over 20 years, Dr. Rose was a professional NHRA drag racer! During his racing career he was sponsored by ExxonMobil, H&W Petroleum Corporation, Kobelco Corporation and other various big-name businesses. Dr. Rose won more than 200 races during his racing career. He retired from racing in 2007. Dr. Larry Rose also served as the ringside dentist to Muhammad Ali, a special friendship that he maintains to this day.
Find Dr. Rose on Google+.
Meet Dr. Larry A. Rose / Meet Dr. Ross J. Pulver / Meet Dr. Derek C. Powers / Meet Our Orthodontic Team
Our Blog