Meet Our Orthodontic Team
---
We welcome you with warm smiles to our practice!
At the orthodontic practice of Dr. Larry Rose, our friendly, dedicated, and energetic orthodontic team is committed to working with you and your family to create a positive orthodontic experience every time you visit our practice.
---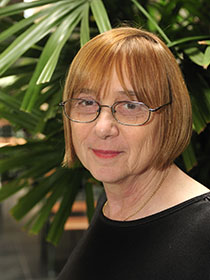 Helen
Office Manager
Hello, my name is Helen, and I have been working in the office of Dr. Rose for over 20 years as the office manager. I work closely with Ann to take care of appointment schedule and rescheduling, insurance forms, and correspondence. When you call for an appointment, you probably will be speaking to Ann or me. Over the years, I have come to appreciate how warm and friendly our orthodontic practice is. We enjoy getting to know the children and the parents, and as parents ourselves, we know how important it is for the parents to communicate with the staff and with Dr. Rose. We recognize that each patient we treat has a unique set of needs, and we do everything we can to make sure those needs are met.
---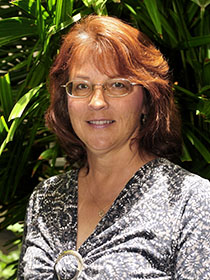 Ann
Administrative Assistant
Smiles, friends and family have always been a big part of who I am! After high school, I graduated from a one-year diploma program in Dental Assisting. I worked in the dental field for a few years and decided it was time to start a family of my own. I have three beautiful daughters, each of whom has had orthodontic treatment, because I believe a beautiful smile is so important to your success. I have been a member of Dr. Rose's team for over five years. I'll be here at the front desk to greet you with a smile, and answer any questions that you may have.
---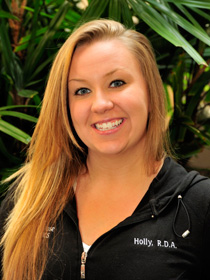 Holly
Treatment Coordinator
Hi! My name is Holly and I have been working with Dr. Rose since 2007. I am a registered dental assistant and I have worked in the orthodontic field for several years. I absolutely love my job; I don't think there's anything better than seeing how happy our patients are when they get to see their beautiful new smiles for the first time. I truly feel that I have one of the most rewarding jobs (next to being a mom of course)! Outside of the practice, I enjoy spending time with my family and friends. I have one wonderful son, named Tyler. I am a huge football fan, and on Sundays you can always find me sitting next to my Dad in front of our television, or at Reliant Stadium cheering for the Texans!
---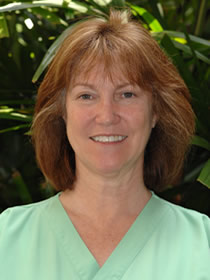 Donna
Orthodontic Assistant
I was born and raised in Freehold, New Jersey, where I had my introduction to the field of orthodontics over 35 years ago. I was hired by the orthodontist, who treated my two sisters along with me. He offered me a job as a trainee for an assistant position, which turned out to be the best career job that I've ever had. I love working with people, especially children, and enjoy the challenges to improve their smiles along with dental health care. I've been married for 34+ years with two grown sons. My husband's career let to quite a few moves throughout the US, thus I've worked for a variety of orthodontists. This enabled me to improve my skills and exposed me to new techniques, along with different positions in the dental office. I've been part of Dr. Rose's dental team for 13+ years working as an assistant along with working in the lab making study models and retainers. Outside interest are traveling and NASCAR, along with raising and showing my Maine Coon Cats.
---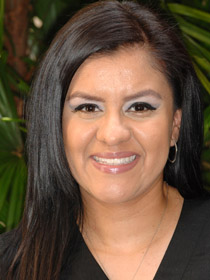 Maria
Orthodontic Assistant
Hi, my name is Maria. I am a Registered Dental Assistant and have been an orthodontic assistant for over four years. The best part of my job is that I am able to build lasting relationships with my patients. I have two incredible children, Bianca & Zenaido, and have been married for 15 years to my wonderful husband. One of my great joys in life is spending time with my family. In my free time I enjoy running, biking, reading, and dancing. I am looking forward to helping you or your child achieve a beautiful smile!
---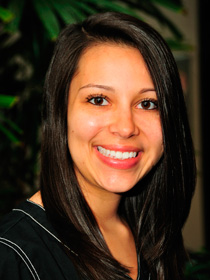 Juli
Orthodontic Assistant
Hi! My name is Juli. I'm fairly new to Houston, and I'm the newest member of the team in Dr. Larry Rose's orthodontic office. I received my RDA license in September of 2012 looking forward to starting my career in the dental field. I had no idea it would be such a rewarding career. I have been working in orthodontics and I love it. I love being able to put a smile on a patients face. As long as I have put a smile on someone's face I feel successful for the day. In my free time I enjoy listening to music and trying new things. I look forward to meeting you and your smiling face in the office!
Meet Dr. Larry A. Rose / Meet Dr. Ross J. Pulver / Meet Dr. Derek C. Powers / Meet Our Orthodontic Team
Our Blog